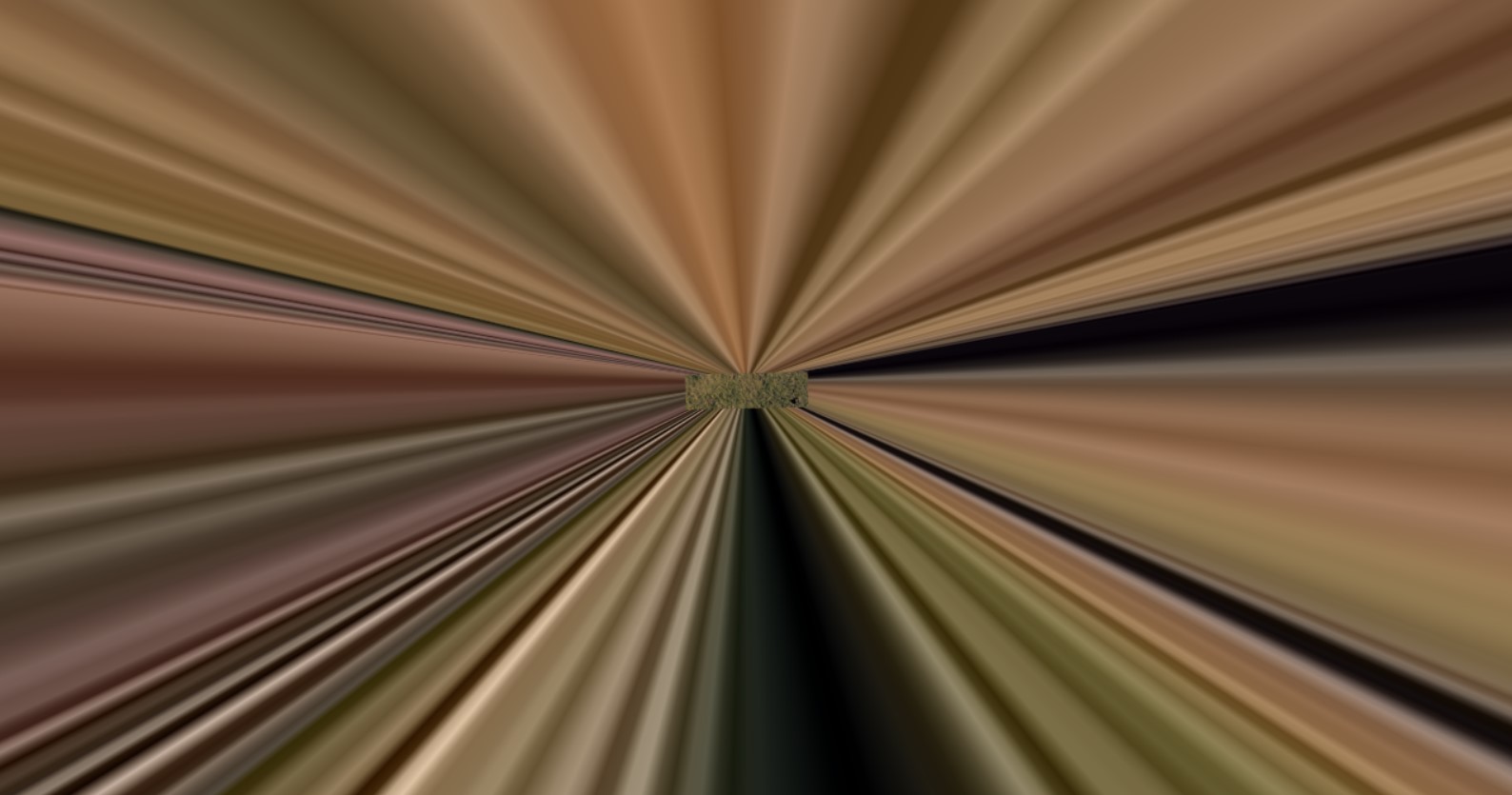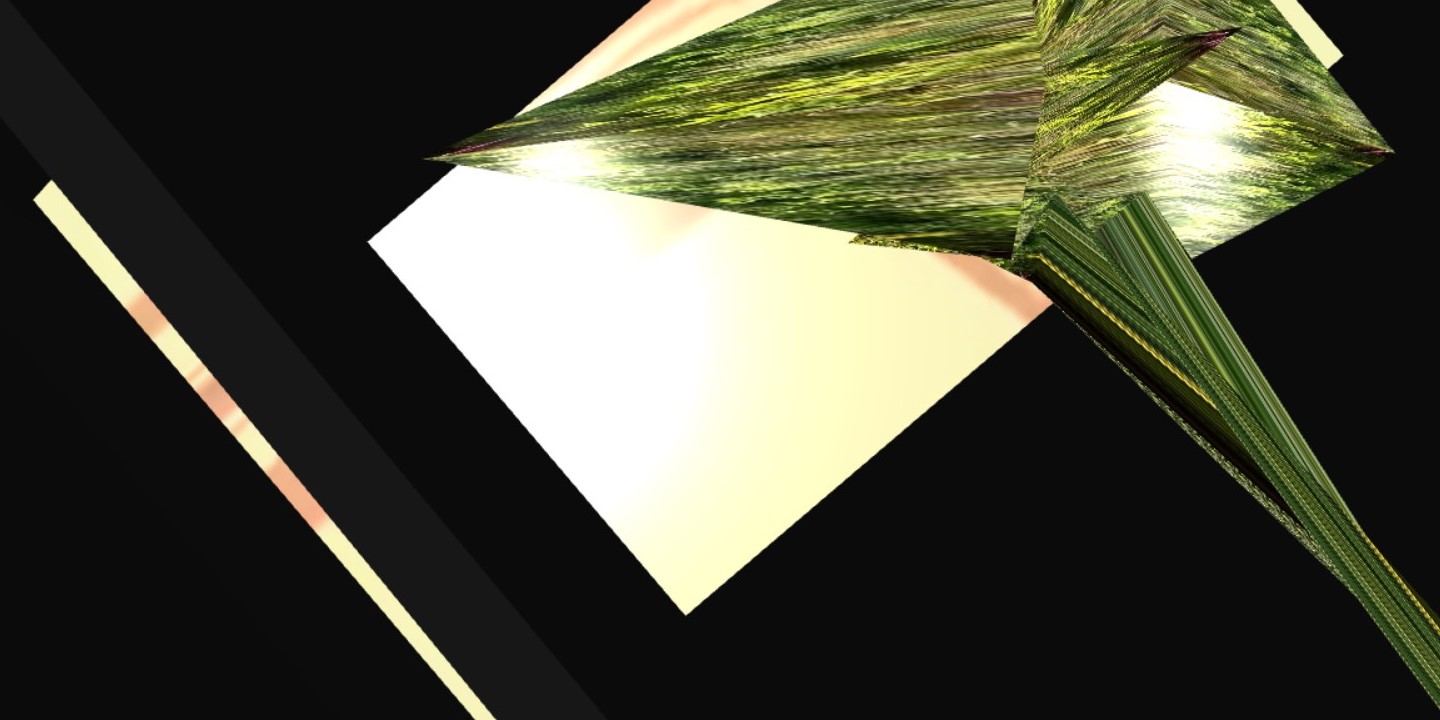 Wayfinding (2020)
Wayfinding was commisioned for the 2020 NEXT festival.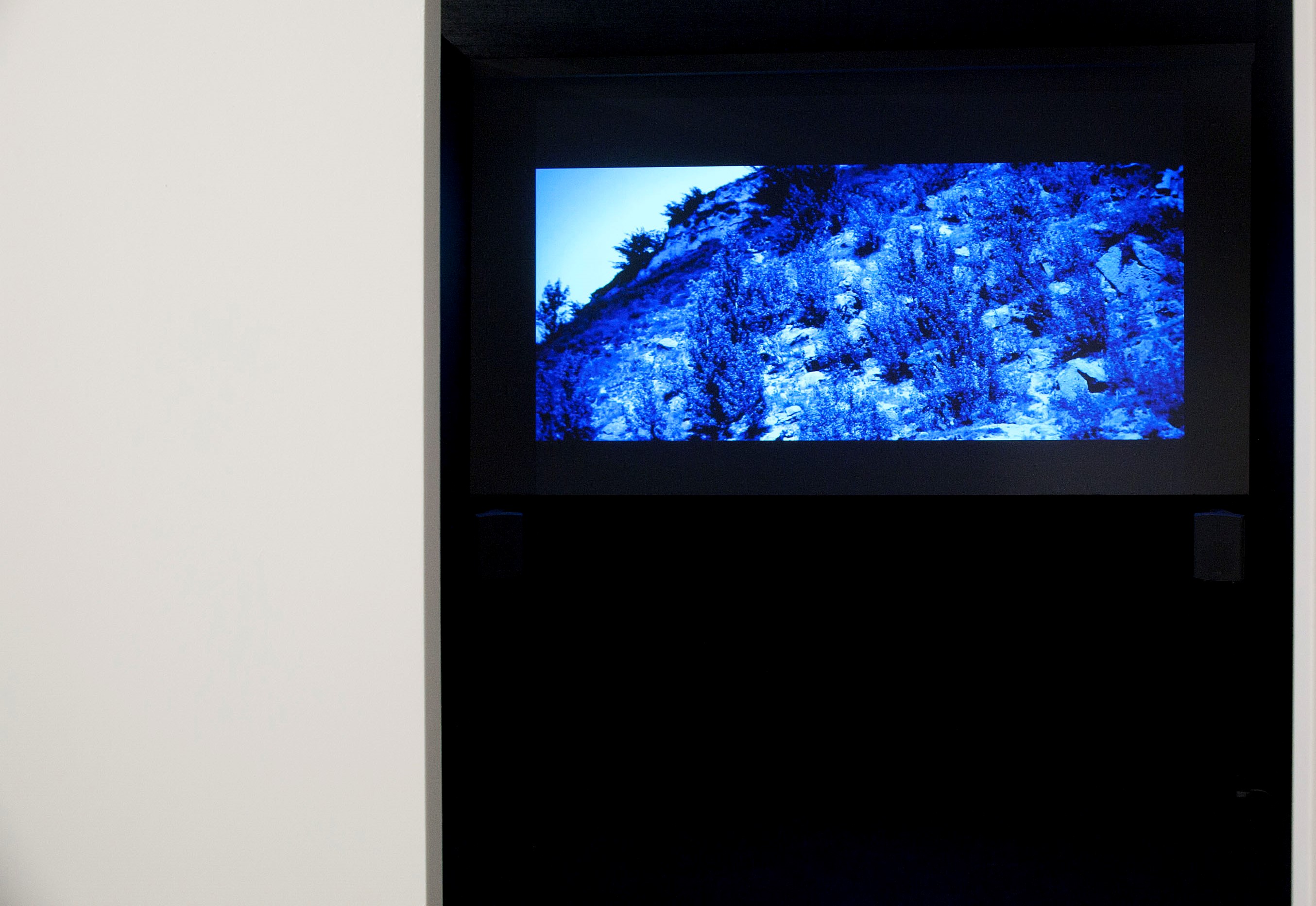 Lands End (2013)
The short film Lands End was commisioned for the Jeune Creation Europeenne. Installation view at the Bonnefantenmuseum Maastricht.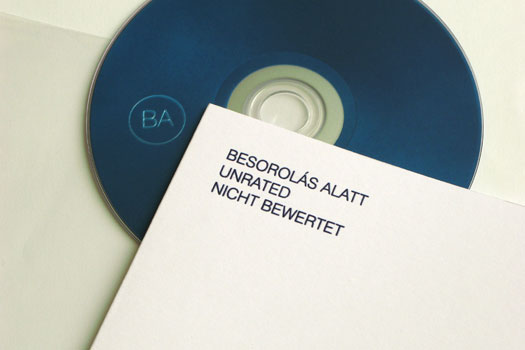 Sleep Today for Yesterday (2011)
artMUSE Project
Alliance of Media Art Events in Europe
"Facing the future – from industrial to post digital revolution"
14. 07. 2011 – 17. 07. 2011

artMUSE is an alliance of autonomous media art events, taking place parallel
in time but far from each other in five different European countries.

"Sleep Today for Yesterday" was recorded live @ Industry Culture Museum Nordwolle, Delmenhorst, Germany
16. 07. 2011
Larynx (2018)
Amigzaj & k2, online release
60 seconds extract a 'so-called Skit' was contributed to the light and sound installation res·o·nant by Mischa Kuball at the Jewish Museum Berlin.
Vertical Acoustics (2017)
live performance with Emily Verla Bovino @ Residency Unlimited, Brooklyn, NY
Performative lecture by artist and art historian Emily Verla Bovino about collaborative archaeoacoustic research on a cross-country drive from San Diego to New York. Driving from the West to the East Coast of the US, we visited sites and gathered field recordings at Chaco Canyon in New Mexico, Spiro Mounds in Oklahoma, Angel Mounds in Indiana and the Serpent Mound (visited by artist Robert Smithson) in Ohio. The sounds of these sites were incorporated into a performative lecture that took place after the performance at the Residency Unlimited in 2017.

live in KCHUNG LA (2013) live sound and image with Mobile Irony Valve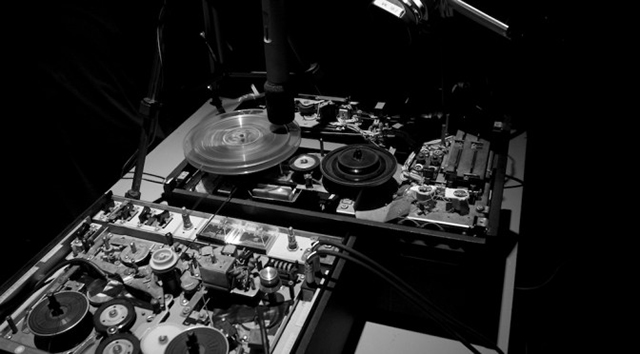 VORTEX (2013)
András Blazsek | Vortex
with Martin Blažíček (Video), Axel Pulgar (Video)
Dirk Rothbrust, Percussion | Studio Ensemble musikFabrik
audio-visual performance @ Mediapark, Cologne.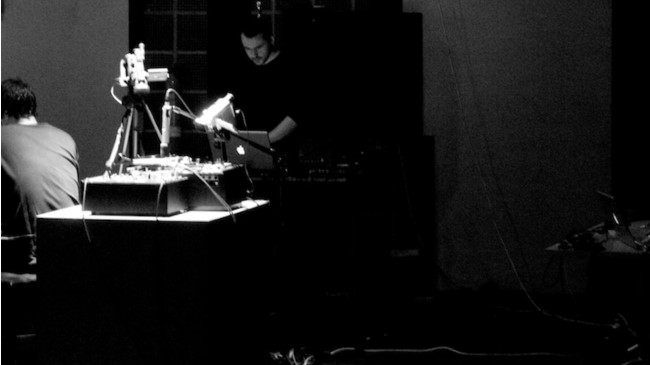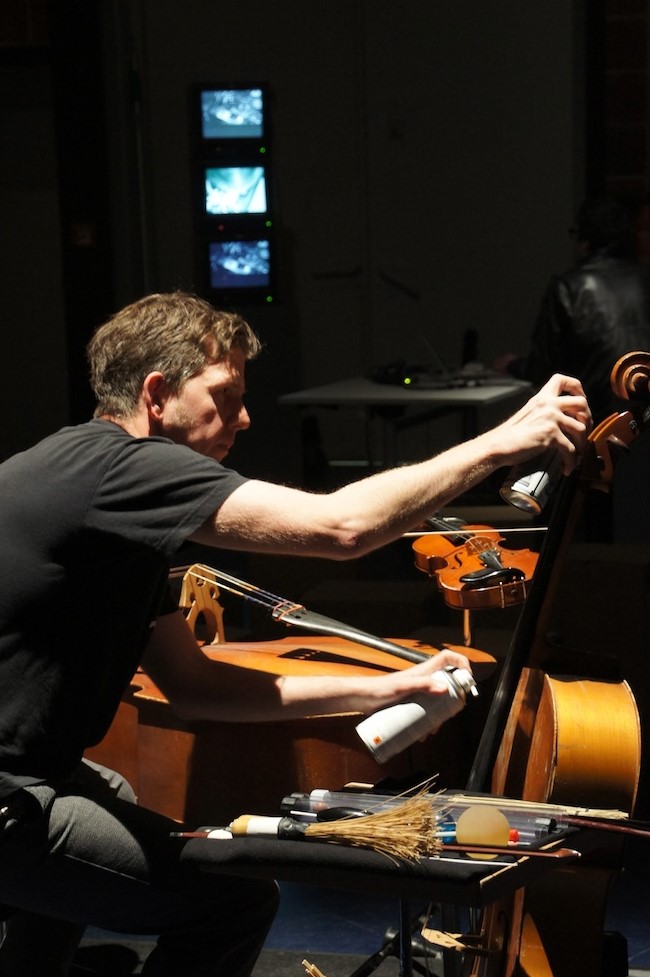 Amigzaj Parkfield (2013)
Amigzaj - synth, field recordings.
recorded @ Parkfield California.
Relocate Buildng (2009)
Amigzaj - feedback processing
Dac~ field recordings, electronics
recorded live @ Old Sewage Cleaning Station, Prague, Czech Republic.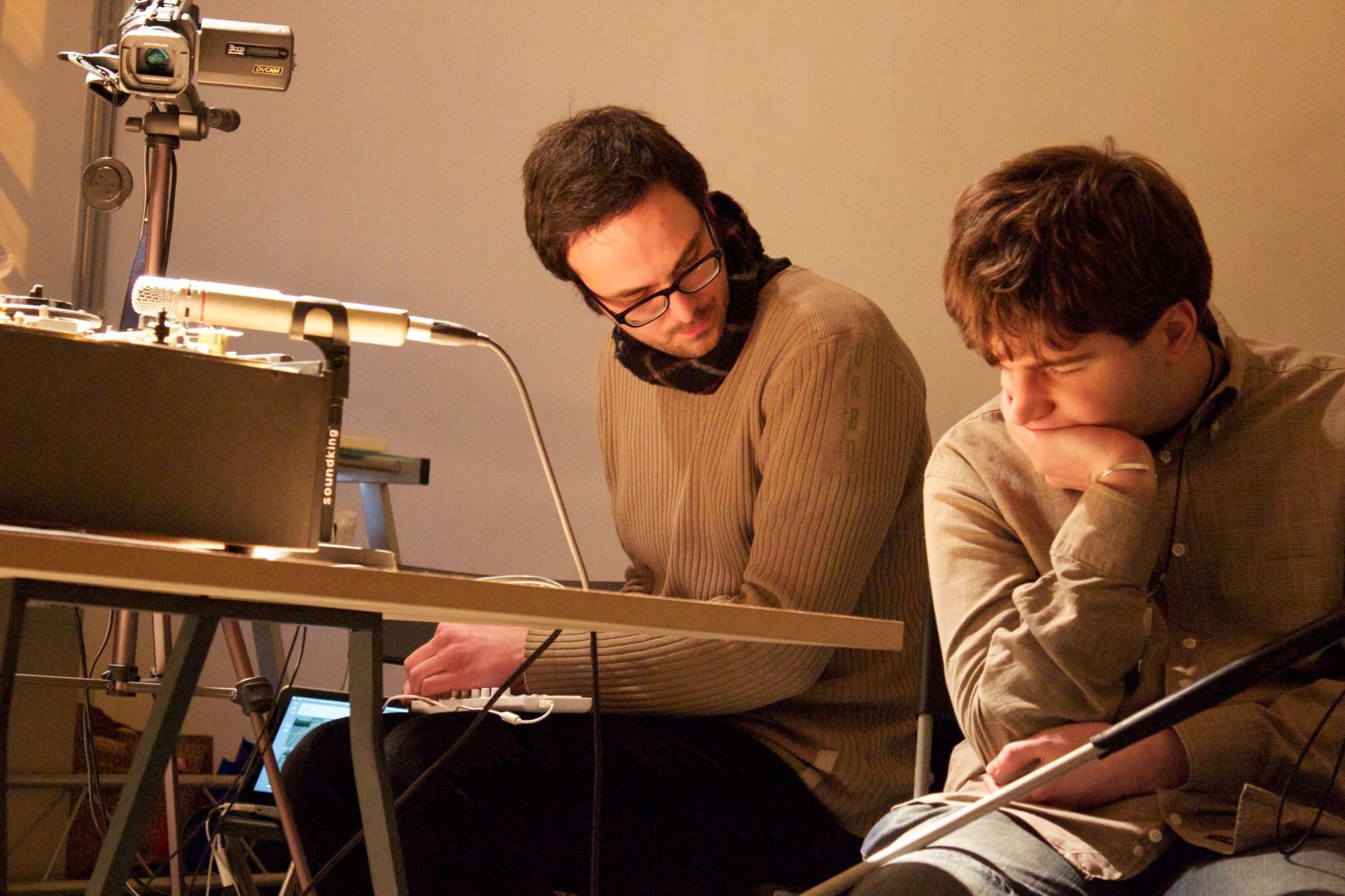 Synaesthesia – Extension of Perception for the Blind, Visually Impaired and Sighted (2012)

ZSOLT AHAD SŐRÉS: The ambient sound performance of Martin Blažíček and András Blazsek, opening the exhibition, was a metaphorical journey, based on an interpretation of pure intermedia, by now considered "classical" – an audiovisual noise-composition free of partial tones (i.e., composed of sine tones), in a conduction from the illusory and dazzling, obscure reality of the seers, to the immaterial, refined and alert reality of the "hearers". At the concert, the magnetic tape turning silently in the tape-recorder and the sound-painting generated by its movement, as well as the image projected in real-time with the tape-recorder, comprise a nice metaphor for the conceptual interpretation of the medium.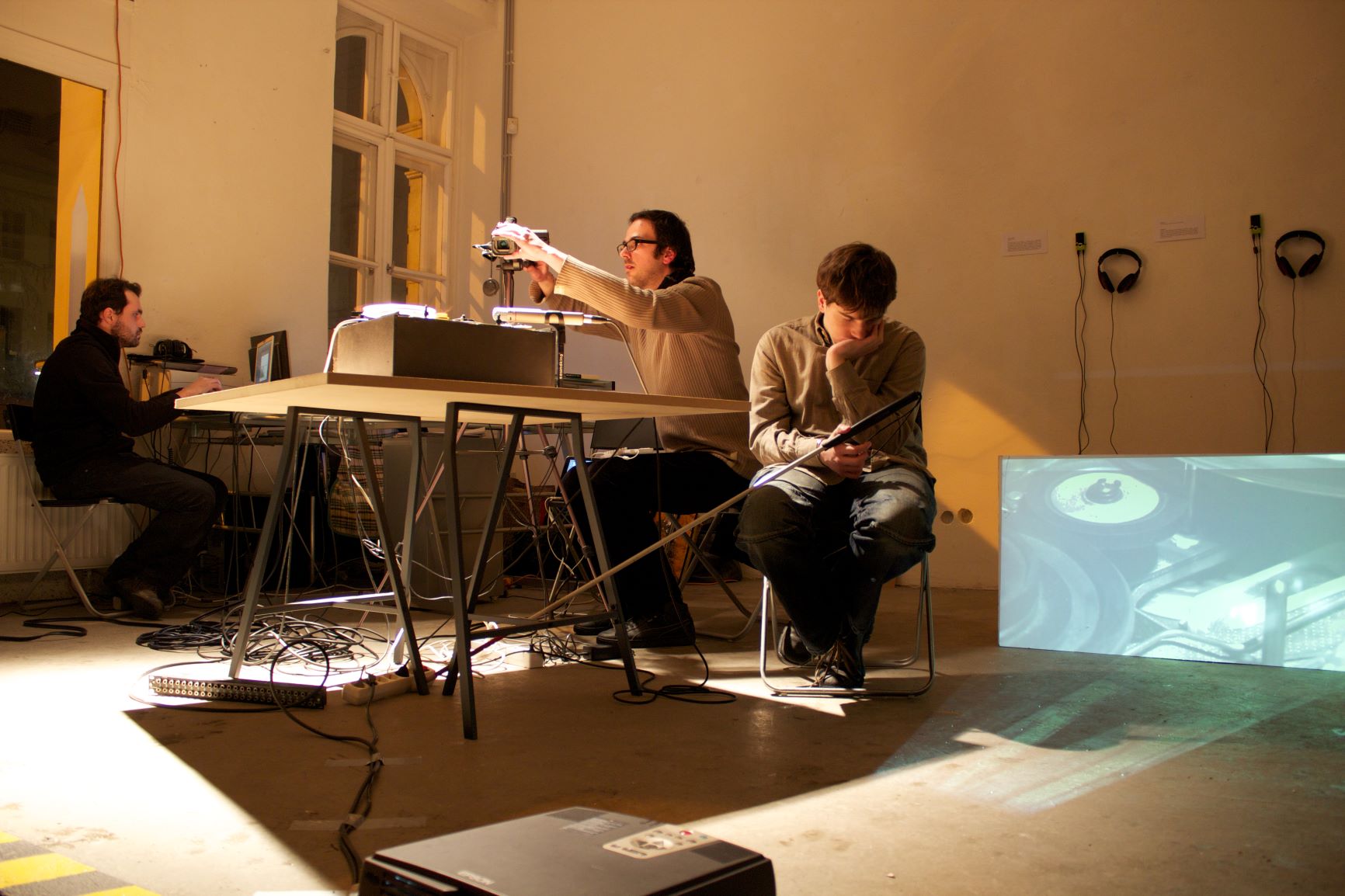 2B Gallery, live performance with Martin Blažíček