The 3D model above was generated by a landscape mapping sysem geographic information system(GIS).
Use your cursor to navigate inside the frame.
The model is a cross section of landscape from the canal that is part of the Bős (Gabčikovo) power plant.
Bős (Gabčikovo) land(scape) / Model in the studio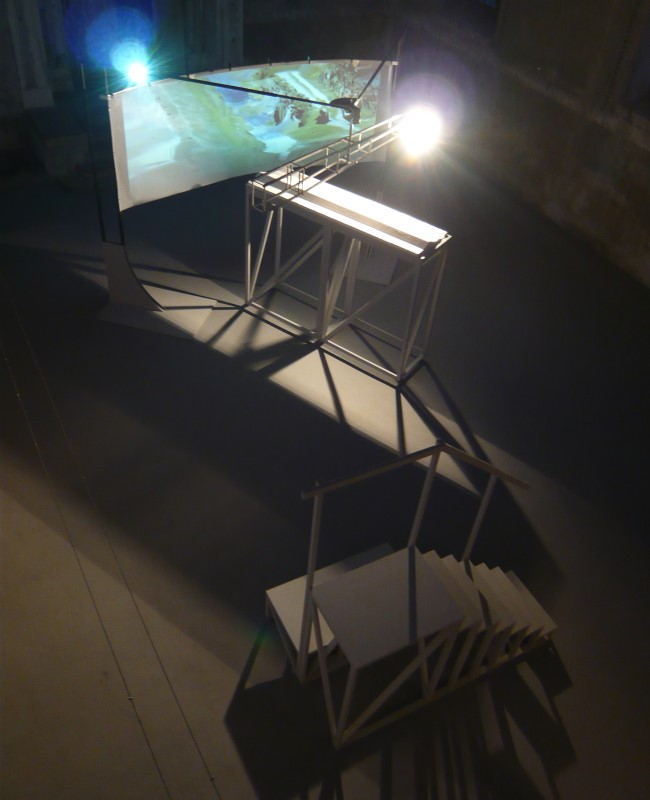 Installation view at the At Home Gallery in Samorin in Slovak Republic.
The 3D map was made by using digital scanning technologies (GIS), the map is projected on a large canvas behind the model in the viewing room.
A staircase in the viewing room enables visitors to approach the model from an elevated perspective. The elevated perspective of surveillance over the model also simulates the structure of the dam. The dam not only redirects water flow but is also a spatial barrier that can be climbed to provide a different view of the land(scape).